Live Educational Webinar
5 Things HR Must Do with PR When There's A #MeToo Crisis
11:00 AM - 12:00 PM (Pacific)
1 Hour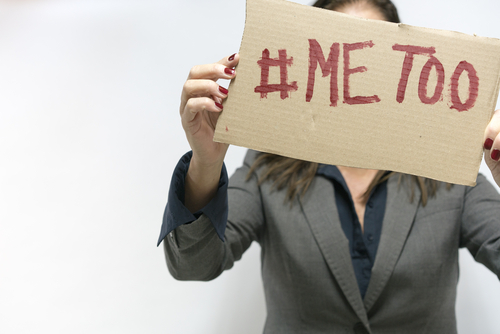 Free Live Webinar
Free CPE
Non-sponsored Events mean you never listen to a 3rd party sales pitch – it's all just great education
Expert-instructor-led learning with live Q&A
Based on a great course on Illumeo
Catherine Mattice President, Civility Partners
Companies dealing with a public sexual harassment claim likely address the matter using PR, and HR, but they almost never coordinate efforts between the two camps. For HR, this gap in communication and strategy can reduce chances of bringing in top talent, who will go instead to companies with positive brands. It can also create risk and liability as others may also share their stories publicly – which then become part of the litigation. For PR, the gap in communication and strategy increases risk and brand reputation that, thanks to social media, can set off a catastrophic media firestorm.

Get a working knowledge of the things that must be put in place and coordinated on both the human resources and public relations side when a looming #MeToo issue arises in the workplace. Hear from an HR expert who specializes in changing negative workplace cultures, and a PR expert who specializes in crisis communication, on an array of strategies and tactics that, if used correctly, can help you return to normal operations as quickly as possible and reduce the risk of a lasting bad reputation.
Learning Objectives
After attending this event you will be able to:

Describe the ways in which HR and PR should work together when something goes awry

Quickly pull together an HR action plan for resolving the issues outlined in any publicly made claims

Quickly pull together a communications plan for communicating your plans for resolution to the public

Quickly set up measurement and monitoring systems for little to no cost that will help you evaluate the effectiveness of your communications plan.
Speakers
Catherine Mattice
President, Civility Partners
Catherine M. Mattice, MA, SPHR, SHRM-SCP is the President of consulting and training firm, Civility Partners, and has been successfully providing programs in building positive workplaces since 2007. She has published in a variety of trade magazines and has appeared several times on national affiliates of FOX, NBC, and ABC as an expert, as well as in USA Today, Inc Magazine, Huffington Post, Entrepreneur Magazine, and more. Catherine is the past-President of the American Society of Training & Development (ASTD), San Diego Chapter, and an adjunct at the National University and Southwestern College. In his book foreword, Ken Blanchard called her book, "BACK OFF! Your Kick-Ass Guide to Ending Bullying at Work," as the most comprehensive and valuable handbook on the topic. Her clients include Fortune 500's, the Navy and Marine Corps, hospitals, universities, government agencies, nonprofits and small businesses.
David B. Oates, APR
Principal, Stalwart Communications
David B. Oates, APR, is a 20-year public relations veteran who holds extensive experience in public relations/communications, most notably as a U.S. Navy combat and public affairs officer, where he honed such skills in various forward deployed operations, including Haiti, Hong Kong, and the Middle East. David is an accredited public relations (APR) expert affiliated with the Public Relations Society of America and serves as the Chairman of the Board of Advisors for Operation Homefront, California as well as on the Board of Directors for Rotary Club of San Diego. He received his MBA from San Diego State University's Executive Program in 2004 and his BA from the University of Maryland in 1991.

Moderated by Jennifer Robbins
Webinar Manager
Jennifer is a marketing specialist and the webinar manager for Illumeo. She has been a part of more than 300 webinar presentations, supporting our expert presenters and Illumeo users alike. When she's not moderating webinars, she's creating and managing marketing content.