Live Educational Webinar
12:00 PM - 01:00 PM (Pacific)
1 Hour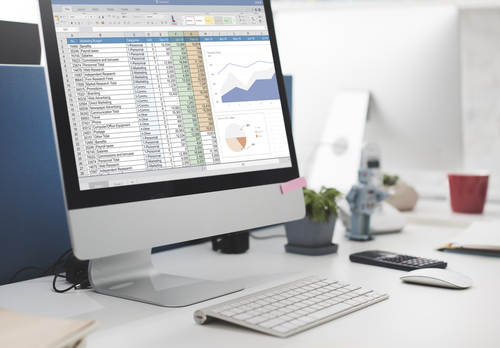 Free Live Webinar
Free CPE
Non-sponsored Events mean you never listen to a 3rd party sales pitch – it's all just great education
Expert-instructor-led learning with live Q&A
Based on a great course on Illumeo
Jennifer Louis, CPA President, Emergent Solutions Group LLC
Companies reporting under International Financial Reporting Standards (IFRS) continue to face a steady flow of new standards and interpretations. The resulting changes range from significant amendments of fundamental principles to some minor changes from the annual improvements process.

The changes will affect different areas of accounting, such as recognition, measurement, presentation and disclosure. It can be time-consuming and confusing to keep up- to-date on the resulting impact on financial statements and disclosures. This webinar will provide an executive summary of recent IFRS updates with current and upcoming effective dates.
Learning Objectives
After attending this event you will be able to:

Explore where financial statement preparers should focus the most time and attention on now when preparing interim and annual financial statements

Discover highlights of recently-issued IFRS pronouncements, focusing on changes with upcoming effective dates

Recognize the most significant accounting and financial reporting changes with future effective dates that entities should be preparing for now
Speakers
Jennifer Louis, CPA
President, Emergent Solutions Group LLC
Jennifer F. Louis, CPA has over 22 years of experience in designing and instructing high-quality training programs in a wide variety of technical and "soft skills" topics needed for professional and organization success. In 2003 she founded Emergent Solutions Group, LLC, where she focuses her energy on designing and delivering high-quality, practical and engaging accounting and auditing training. She was most recently Director of Audit Product Development at Surgent Professional Education, and prior to that served as Executive Vice President/Director of Training Services at AuditWatch, Inc., a highly-respected training and audit process consulting firm. Before joining AuditWatch, Jennifer was the Financial/Operational Audit Manager at AARP. At the start of her professional career, Jennifer was an Audit Manager for Deloitte & Touche LLP, where she frequently served as a local and national instructor. Jennifer graduated summa cum laude from Marymount University with a BBA-Accounting. She currently resides in Vienna, VA.

Moderated by Jennifer Robbins
Illumeo Webinar Manager
Jennifer is a marketing specialist and the webinar manager for Illumeo. She has been a part of more than 200 webinar presentations, supporting our expert presenters and Illumeo users alike. When she's not moderating webinars, she's creating and managing marketing content.