Illumeo Reseller Partners
Illumeo's Reseller Partners are education, training, HR, consulting, and similar service providers who resell Illumeo licenses in addition to their own training and consulting services.
Our Reseller Partners represent Illumeo around the world. All are trained, ready and excited to help you find a comprehensive training solution to meet your needs.
If you are interested in becoming a Illumeo Reseller, contact us via or call +1 (408) 400-3993 ext 106.
Illumeo partners with the following companies, organizations and educational institutions to distribute our products in territories indicated.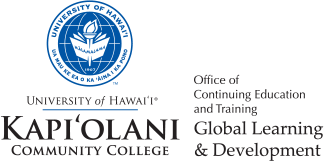 The Kapi'olani Community College (KapCC) Office of Continuing Education and Training is dedicated to providing customized training, professional certification, and resources towards the advancement and enrichment of Hawai'i's workforce, professional, and personal development.
High quality competency-based training programs and non-credit courses address immediate and future workforce and professional development needs in the areas of Health Education, Culinary Arts, and Global Learning and Development. Updated, flexible, and adaptive non-credit programs offer opportunities for professional growth beyond traditional college curriculum and are available to our local and international communities. The complex and dynamic world in which we live requires an active and evolving individual, which is why KapCC aligns its programs with global competency skills to prepare individuals for the rigors of the global interdependent economy.
Territory
Interested in becoming a Illumeo Channel Partner? Contact us via or call (408) 400-3993 x106.